So, you want something a little different?
Okay, so the time has come for you to sort out your wedding stationery. I get it, there is SO much choice and you don't know where to start... Don't worry, that's where I come in.
Let's work together to bring your vision to life, simply email me below with a brain dump of your thoughts and ideas, I'll then get back to you with how I can help with a few options.
Once we have a plan, I will then supply a quote and timeline of everything. From save the dates and cocktail menus, to table names and numbers, we can build all of your stationery and do it around any theme!
Look forward to speaking with you, El x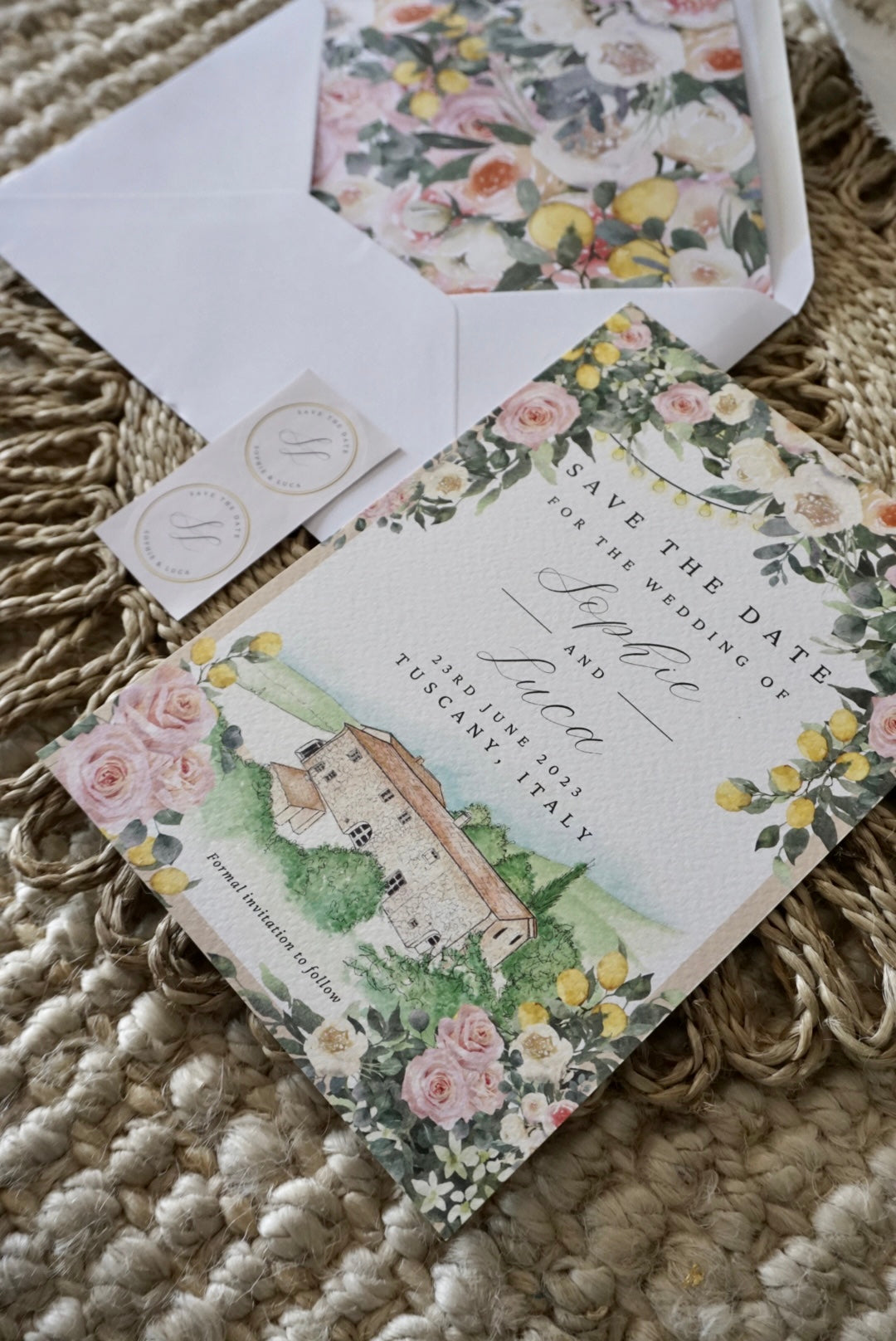 Venue Invites
Wedding venue invitations are always so personal. Each venue is individually drawn and painted, then digitised, ready to bring the rest of the invite to life. Once sent to print, the original artwork is mounted and backed ready for framing and yours to treasure forever.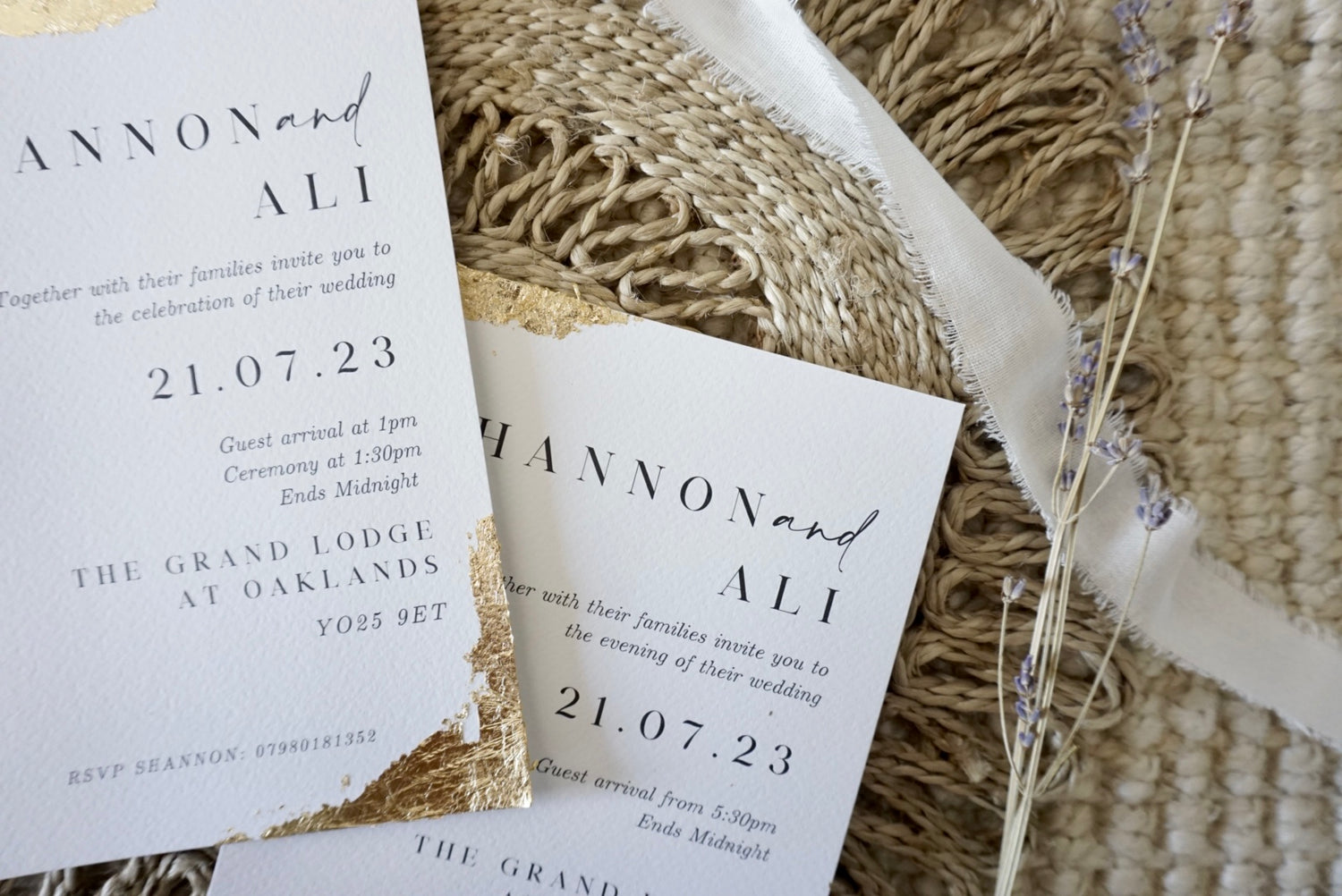 Gold Leaf Invites
Gold leaf is a gorgeous way to bring some luxe into your stationery. It is individually placed and positioned on each invite making not a single one the same.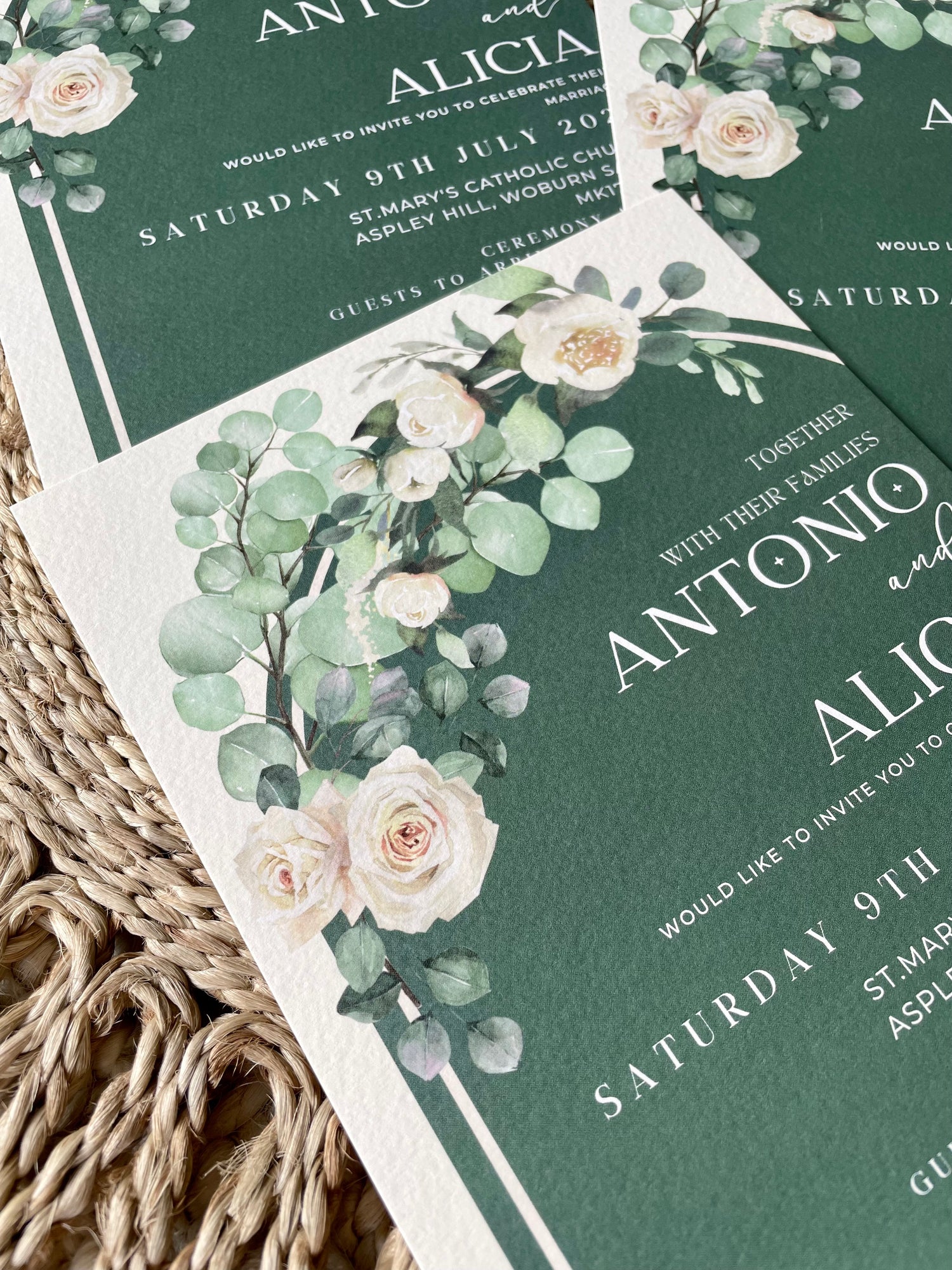 Botanical
Whether you are bringing in the flowers from your bouquet, or keeping it green and simple. Botanicals are trending and timeless. Working with the information you need on your invitations, this theme is great for experimenting with different compositions and placement.